Mike Stricklin plays the Rheubern Allen Alto & Meyer Connoisseur Mouthpiece Posted Aug. 27, 2023
https://vimeo.com/852780430/02160fb65f
Mike Stricklin plays the Keilwerth Tenor & Otto Link Connoisseur Mouthpiece Posted Aug. 27, 2023
https://www.youtube.com/watch?v=YmzzdNvK90Y
Advisory Board Member Everett Harp playing the Hollywood Bowl with Jazz Funk Soul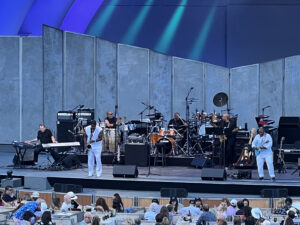 Mission Statement  
To provide:
Musical instruments to deserving young people at no charge to them, their parents or guardians.
Master Classes presented by outstanding teachers and professional musicians.
Provide Concert Studio (Venue) for student to give recitals & concerts at no cost to them.
Provide small ensembles for students to play and preform with.